Should I Remodel?
<![if !supportEmptyParas]> <![endif]>
<![if !mso]>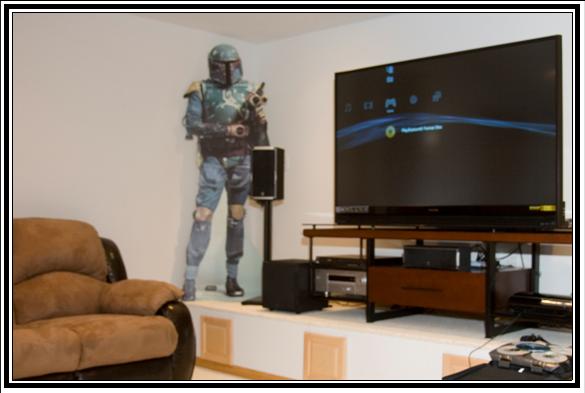 <![endif]>
Basement Remodeling on SandCastle Drive Holland MI 49424
<![if !supportEmptyParas]> <![endif]>
What are Remodeling Reasons?
1. You enjoy remodeling!
"Learn to Laugh at Your Troubles and You'll Never Run Out of Things to Laugh At!" Lyn Karol
Is Remodeling fun? Is Remodeling enjoyable and rewarding? Yes - especially a year after the work is done :-). What makes all the pain, suffering and expense fun? Being able to express yourself in the remodeling work. You also have a sense of control as a remodeling project progresses and satisfaction seeing your dreams become reality. Want to enjoy your remodeling project even more? Then be sure to organize your goals, the project, and the flood of paperwork that will be generated as the project progresses. What paperwork? Call 616 283 1151 or email us for more information and detailed checklists.
<![if !supportEmptyParas]> <![endif]>
2. Your home can be modified to fit your needs.
An advantage of remodeling is your home may be modified to closely fits your needs. You know your home set up. If you do want to move— Envision yourself living in one of five to 10 homes that best meet your requirements. Know it is unlikely that any one house will be ideal. Each Home will require you to make compromises. What compromises? The neighborhood, yard, the floor plan, distance to school or church— the list goes on and on.
<![if !supportEmptyParas]> <![endif]>
3. You like your neighborhood and neighbors?
Are all neighborhoods the same? No. Some have large trees, sidewalks, enormous front yards, neat homes with well-kept yards, and a park down the street. Other neighborhoods have few trees, cars parked in the front yards, and softball field behind the rear property line. If you like the neighborhood you live in—that is a powerful reason to stay and remodel and improve your home.
<![if !supportEmptyParas]> <![endif]>
4. Buyer's Remorse is avoided
Remodeling a home is a process that takes time! Often remodeling requires months to complete. When the project is completed almost everyone who has remodeled his or her home are happy with the results. They may not have enjoyed the process or the cost or may not have been satisfied with the contractor, but the result is most often what they wanted. Why? They are only changing one thing: the house. They are not changing the neighborhood, the yard, the schools, the church, the distance to the park - only the house.
<![if !supportEmptyParas]> <![endif]>
5. Remodeling can be a good investment
Is your home medium to small for your neighborhood? Does it need improvement? Would an addition be appropriate in style and quality for the neighborhood? Then remodeling could be a great investment! When costs are managed well it is very reasonable to expect that the value these improvements added to your home will be greater than the cost of the remodel. You can save on the cost to remodel and maximize your profit by finding the best contractor. Be sure the contractor you work with fits your needs and takes the time to understand your needs and provide you with detailed paperwork and plans for the work to be done. If time is not taken up front with the estimate—the contractor also may not be professional with your project.
<![if !supportEmptyParas]> <![endif]>
6. You enjoy your yard
Is your yard blessed with trees? Do you have a large lot resulting from years of landscaping efforts? If you are blessed with a home and a yard that you love, then it may be difficult to find a home with a yard that you like as much. As you look at homes that you may be interested in buying, understand the cost and time required to take a yard from dirt and weeds into your dream garden. Shade trees can take 10 to 20 years to grow from seedlings. Shrubs can take three to 10 years to grow. Is your yard important to you? Does the yard of your current home have a nicer yard than other homes you are considering buying? A remodel may be the best solution.
<![if !supportEmptyParas]> <![endif]>
7. Your location
Where do you live? By downtown? In an older part of town? In the country? Do you have a view of the lake in the distance? You can move to a new home. The new home in your city may be 10 miles away. It may be in the middle of a cornfield. Are there schools, shopping, or the other things you like nearby? If no the decision is difficult. You like the new house but not the location. In this case you can have the house of your dreams and the location you love by remodeling!
8. You like your floor plan
The floor plan—or the room positioning in your home has a big impact on how you can use the rooms. Does your home have a floor plan you like? A special place for your grand piano? A perfect spot for the Christmas tree? A nice kitchen layout? These are a few of the reasons to modify your existing home!
Questions? Comments? Any way we can improve our web page?
We are happy to provide information or help any way we can.
  616 875 2005
Fax: 616 875 2085
Allendale, Grand Rapids, Holland, and Zeeland Michigan Areas Free Plans & Estimates!
You can call 616 283 1151 or
email@BrandsConstruction.com!
We reserve the right to postpone or delay our free plan and estimate service due to business and conflicts with our building and remodeling service being combined with estimating, planning, and scheduling.
"Don't Wait. The Time Will Never Be Just Right" Napoleon Hill
"The Possibilities Are Numerous Once We Decide To Act And Not React" George Bernard Shaw
"Life Lived For Tomorrow Will Always be Just A Day Away From Being Realized" Leo Buscaglia
Sponsored Links:
Wooden Flooring, Laminate Flooring, and More:
<![if !supportEmptyParas]> <![endif]>
Home Appraisal—Find Your Homes Value Here:
<![if !supportEmptyParas]> <![endif]>
<![if !supportEmptyParas]> <![endif]>
<![if !supportEmptyParas]> <![endif]>
<![if !supportEmptyParas]> <![endif]>
<![if !supportEmptyParas]> <![endif]>
<![if !supportEmptyParas]> <![endif]>
<![if !supportEmptyParas]> <![endif]>
<![if !supportEmptyParas]> <![endif]>
<![if !supportEmptyParas]> <![endif]>
<![if !supportEmptyParas]> <![endif]>
<![if !supportEmptyParas]> <![endif]>